Quality Inspector (Swing Shift) - #135123
Boyd
Date: 6 days ago
City: Seattle, WA
Salary: $18.69 - $21 per hour
Contract type: Full time
With over 90 years of customer-focused performance, Boyd has evolved as a market leader in engineered rubber, plastic, metal, flexible environmental sealing & energy management solutions. Boyd is a unique supplier, valuing our people as our most important resource. With our best-in-class technical sales associates, sales support service teams & field application, quality, & manufacturing engineers, Boyd offers total global solutions to enhance the performance & manufacturability of your products. Our cost-effective, tight-tolerance, global manufacturing capabilities ensure superior total landed cost as well as reliability throughout the product life cycle.
Under general supervision, a Quality Inspector performs complex inspection tasks using sophisticated measuring tools. Provide technical support to production and assist the Quality Manager with non-routine tasks to ensure compliance to quality standards. Essential job responsibilities include:
Interpret blueprints, diagrams, and other specifications as necessary.
Perform inspection tasks using sophisticated measuring equipment including Optical Gauging Devices.
Notify appropriate personnel when action is needed to improve manufacturing process quality and provide technical support for the implementation of these improvements.
Coordinate inspection requirements to satisfy urgent, intermediate and long-term requirements.
Compile, analyze, and report statistical indicators of process performance.
Prepare quality reports as requested.
Assist with receiving inspection, supplier corrective actions, implementation of product corrective and preventive actions as needed.
Conduct internal quality audits as needed or requested.
Ability to follow documented procedures and work instructions.
Perform other work-related duties as assigned.
High school diploma or GED equivalent.
At least one-year previous plastic manufacturing and/or quality assurance experience preferred.
The pay range for this position: $18.69 – $21.00/hour, FLSA status: non-exempt
Boyd is an equal opportunity employer and offers the following benefits:
Medical (3 PPO plan options), dental, and vision insurance plans
Flexible Spending Accounts and Health Savings Accounts
Employer-provided AD&D insurance, short- and long-term disability
Voluntary accident insurance, critical illness, hospital indemnity, and whole life plans
Voluntary life insurance plans
401k with company match
50% subsidized unlimited use ORCA pass
Paid holiday, vacation, and sick time
Annual discretionary bonus
Requirements:
Strong written/verbal communication.
Good decision-making skills.
Ability to work under time constraints with changing priorities.
Regular and predictable attendance.
Attention to detail including visual inspection or various shapes and sizes of parts.
Knowledge of blueprints and usage of inspection, measurement, and testing devices.
Experience using a PC including intermediate knowledge of Microsoft Office and the Internet.
Ability to read and understand geometric dimensioning and tolerance symbols.
Ability to keep accurate records, understand engineering specifications and drawings.
Ability to use computer hardware and software systems commonly used in the quality industry (Word, Excel, Statistical Data Programs, CPK, etc.
Knowledge of cosmetic specifications for plastic molded parts, screen printed parts and pad printed parts.
Ability to see slight differences in objects, shapes and colors.
Previous plastics and/or inspection experience required.
As the global leader in health and wellness innovation since 1935, GNC motivates people to reach their goals with the most trusted and exciting selection of products in the industry.As #TeamGNC, we work hard to ensure that our consumers come first. We are always cultivating and collaborating on new ideas to bring innovative solutions to the forefront and testing new...
Nickerson Farms
,
Seattle, WA
$25 - $30 per hour
We are looking for a customer-oriented service representative, A Customer Service Representative, or CSR, will act as a liaison, provide product/services information, answer questions, and resolve any emerging problems that our customer accounts might face with accuracy and efficiency CUSTOMER SERVICE REPRESENTATIVE ESSENTIAL JOB FUNCTIONS AND RESPONSIBILITIES: • Manage large amounts of incoming phone calls • Generate sales leads •...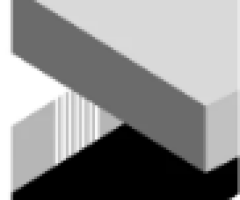 Jobs for Humanity
,
Seattle, WA
Jobs for Humanity is dedicated to building an inclusive and just employment ecosystem. Therefore, we have dedicated this job posting to individuals coming from the following communities: Refugee, Neurodivergent, Single Parent, Blind or Low Vision, Deaf or Hard of Hearing, Black, Hispanic, Asian, Military Veterans, the Elderly, the LGBTQ, and Justice Impacted individuals. This position is open to candidates who...